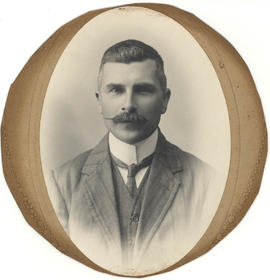 GB/NNAF/P144510
Person
1872-1965
Born 1872; died 1965. Plant collector
George Cave trained as a Kew gardener, graduating in 1895. In 1896 he became assistant at the Botanic Gardens, Calcutta and in 1900 was appointed Governor of the Cinchona Plantations, Mungpoo (Bengal). In 1904 he became curator of the Lloyd Botanic Garden, Darjeeling. He went on numerous plant collecting tours in Tibet, Nepal and Sikkim and some diaries from these tours are held by the Royal Botanic Garden Edinburgh.
Sources: Desmond; Rowena Cave, 'George Cave's Diary, Sikkim 1906'.
D.W.